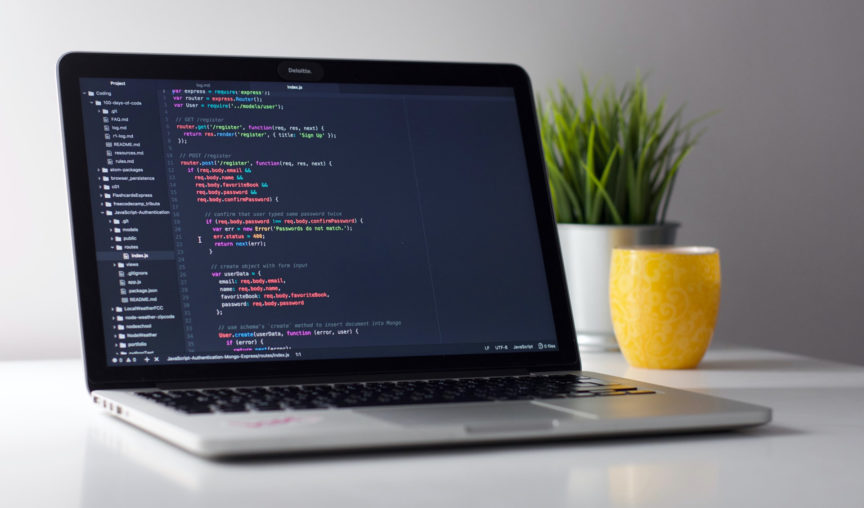 Employment Hero's mission is to make employment easier and more rewarding for everyone. As the workplace and the nature of work evolves, so do we. We'll never stop trying to find new and exciting ways to minimise admin, improve employee engagement and help you stay up to speed with Fair Work's ever-changing regulations. Looking back on the year that was, we're proud to have developed these features to save your business time and resources, and look forward to making your world at work even better – in 2020 and beyond.
1. Updates to Improve Business Performance
Employment Hero's LMS – Our LMS allows employers to build, manage, assign, track and report all training requirements for their business. Examples of use include training a new employee on standard procedures like closing the tills, sales training, office ergonomics or customer service.
Company Values – Our new Company Values feature helps companies set their values inside the Employment Hero platform, improving visibility for all employees. Together with Recognition (see below!), Company Values in Employment Hero will improve adoption company-wide.
Shout Outs and Announcements – In a major step to help your people feel recognised and rewarded at work, we've launched a comms feed inside Employment Hero to connect employees across different locations and on the go. Share important company announcements (i.e. 'cake in the kitchen!') or post a Shout Out to a colleague who goes out of their way to help you get the job done, letting everyone know how great they are.
Advanced Goals – Employers can now measure the output and productivity of their teams using a scalable and transparent methodology used by some of the world's most successful companies – including Google, LinkedIn, Amazon, and Facebook – known as OKRs.
Reward and Recognition – Shout Outs and Recognition will help companies develop stronger employee engagement, helping them be more productive and profitable. Recognition is aligned with the Company Values feature, so employees can recognise and reward one another when they display the company values.
2. Updates to Improve Efficiency
Custom Fields – With custom fields, employers can collate every piece of information they could possibly need to employ someone at their business, building a 360° employee profile that can not only streamline the onboarding experience, but give employers the tools to provide a uniquely personalised employee experience that helps create an inclusive workplace culture After further product developments, admins can choose which user group can view and/or edit a custom field.
They can also set the custom field as either optional or mandatory during onboarding or in the employee file – which of course means that custom fields were also made available in onboarding! You can now also send email notifications to managers or employees to request they update a custom field.
Custom Reporting – Custom Reporting also had feature enhancements released last year. From the Custom Report module, admins and owners can report on:
Safety incidents
Management notes
Performance reviews (status and overall rating)
Leave balances
Seamless Super – With Employment Hero, you can deliver employee information directly to super funds without any additional work for either the employee or the employer, making passive defaulting and multiple account creation a thing of the past when you onboard with Employment Hero.
Organisation Chart Improvements – Our Organisation Chart feature also had a makeover in 2019! Using a tree-chart to organise your employees, the Organisation Chart is easier to navigate than before and has improved visibility for all employees.
Performance Reviews Improvements – Performance Reviews had a makeover too. New designs on both the Review Management and My Reviews modules became easier to read and the Review Period tab was also been redesigned. As well as the cosmetic updates, we also improved the functionality of Performance Reviews.
Admins can choose not to use overall rating scales and those who do use overall rating scales will also see that they can now limit the scale to a minimum of 2 (previously a minimum of 5). You can also archive review periods and view employee reviews straight from their employee file.
Reporting on Performance Reviews also got an update. HR admins and users part of reporting security groups also have the ability to report on all performance reviews within the organisation. This feature allows employers to quickly report on any outstanding reviews and send out reminders to managers to complete them.
To enable Performance Reviews Reporting.
Employee File Search – Admins can easily find specific employee details using a new search function in the employee file. Whether it's their super fund details, BSB or home address, you can now search for specific data fields without clicking through the various tabs on their file.
Enhancement to Preferred Names – Employees have been able to provide a preferred name for a while now, but this development saw preferred names being reflected in the product. All Announcements, Shout Outs, Recognitions and Goals will show employees' preferred name, which will also be displayed in the staff directory.
Updated eTFN Module – Our electronic tax file declarations (or eTFN for short!) module was updated too. Previously, admins were only able to lodge eTFNs on behalf of Australian citizens and had to lodge working holiday makers directly with the ATO. Not any more! Admins can now lodge working holiday makers without leaving the Employment Hero platform.
Admins Remove Certifications – Sometimes employees upload the wrong certifications; with this improvement, Employment Hero admins can delete incorrect certifications when they're uploaded, minimising confusion and putting the onus back on the employee to upload the correct certification.
3. Updates to Timesheets
Enhancements to Timesheet Reporting Our new look and feel for timesheet reporting added more filters, including employees (even terminated ones!), work type and cost centres, as well as the ability to sort columns. This saves you time and lets you manipulate the data in a way that makes sense for your business.
To improve visibility over timesheets, we updated our timesheet reporting functionally so that when you export a timesheets report, attached comments are exported too. This makes reporting more accurate and saves admins time, removing the need for them to check individual timesheets to view comments.
Timesheet Inspection Update – Have you ever been curious as to who's approved a timesheet? Not any more! Simply hover over the clock icon in Timesheet Management, Timesheet Report and My Timesheets and your questions will be answered.
4. Updates to Leave Requests
Leave Approval Requests – We added more details to leave approvals, improving visibility for admins so they could see when the leave was approved and by whom.
Leave Forms – On top of being able to run custom reports on leave balances, the leave form improved the visibility of leave available, approved and accrued. Managers and admins were also enabled to submit leave on behalf of their employees.
Improved Leave Management Visibility – We also made our leave management feature more transparent for admins and direct managers. Previously, when leave requests were declined, there was no way for other managers or admins to see why. Now, declined leave requests show in the calendar along with an explanation of why the leave was declined.
5. Updates to Employment Hero Payroll
New Award Added to Payroll – Vehicle Manufacturing, Repair, Services and Retail Award 2010 – Employment Hero Payroll has automated Modern Award interpretation for over 45 different Modern Awards. This year, we added the Vehicle Manufacturing, Repair, Services and Retail Award 2010.
Automated Pay Runs – This is what pay runs looked like before…Create the pay run > import timesheets > Apply leave requests > Finalise pay run > Create pay event > Publish payslips > post payroll journal > Send report packs. Ew. If your timesheets don't vary week to week, all it takes is one click of approval from a payroll admin.
Custom Work Hours – Admins are able to set custom hours for casual employees who work the same hours each week, but on different days. This data automatically syncs to payroll, saving you time on pay roll processing and when calculating leave requests.
Leave Liabilities in Employment Hero Payroll – Payroll admins have a better understanding of leave liabilities each pay run thanks to improved visibility of leave liabilities. The cost of annual leave, time in lieu and other leave liabilities attributed to each employee will now be pushed automatically into your accounting software via the Chart of Accounts. Leave liabilities can be updated for each employee as their pay rates change, so you won't lose track and risk a substantial payout upon termination.
Reporting on Employee Groups or Location Permissions by Managers in Payroll – The new restricted access user level also gives managers the ability to generate reports for their reporting employees. Previously, when a report was generated by an admin or full-access user, it was a report for all employees.
6. Updates to the Mobile App
More HR Features Added to the Mobile App – Our goal is for all our users to manage all things employment from the palm of their hand – we're not there yet, but we're always adding more of our features to the app! With this release, employees could edit leave requests and timesheets from the mobile app.
Discounts on Mobile – Another app edition, Our discount marketplace, Discounts, was made available. This made it even easier for employees to access hundreds of savings across everyday goods and services, anywhere and anytime.
Induction Content on Mobile – Creating more parity between our mobile app and desktop platform, induction content became available on mobile. This means new employees can view their induction files any time, anywhere and on any device.
7. HaRi ❤️
HaRi changed how we educate our wonderful customers and keep them up-to-date on what's happening with Employment Hero. HaRi (pronounced Harry) is our interactive guide to Employment Hero, popping up in platform and helping you with step-by-step guides for new features, providing useful help articles when you need them and generally just being a friendly face waiting to greet you 🙂
8. Update to Clock Me In Access
Clock Me In introduced a new user level known as restricted access. Managers given restricted access privileges by admins can add or edit time and attendance kiosks, add employees, clock in or out on behalf of an employee, add notes against employee timesheets and more.
More to come…
And much, much more went on behind the scenes! 2020 will be no different and we're looking forward to making your world even better at work.